Gov. Roy Cooper paid a visit to the storm-torn western N.C. mountains Thursday. The region suffered severe flooding and rockslides Tuesday as remnants of Tropical Storm Fred moved through the state. 
The governor and local leaders stressed the importance of securing a federal disaster declaration as soon as possible. The move would enable more funding to flow into the state to help rebuild and recover.
Cooper and Sen. Thom Tillis met with emergency officials and government leaders in hard-hit communities and weighed preliminary assessments of the damage, which early observations show will likely cost hundreds of millions of dollars.
"Mark this word. We will rebuild in Western North Carolina from these floods," Cooper said at a press conference Thursday afternoon held in a Canton brewery. 
The remnants of Tropical Strom Fred pounded the western part of the state Tuesday, dropping record amounts of rainfall on mountain communities, quickly swamping structures and closing roads and bridges. 
Two people were confirmed dead overnight Wednesday, and about 20 people remain missing. Crews of about 200 have fanned out over the area, searching 47 miles of riverbank for victims. 
"We will continue to search. We have families literally going through the dirt with their hands looking for loved ones," Canton Mayor Zeb Smathers said.
About 225 structures are gone in just the Canton area and more damage is done in outlying communities around it, officials said. 
"We have suffered a catastrophic event. We have lost our town hall, we have lost our police department, our fire department, our businesses, our football field – the things that make us a community, physically," Smathers said.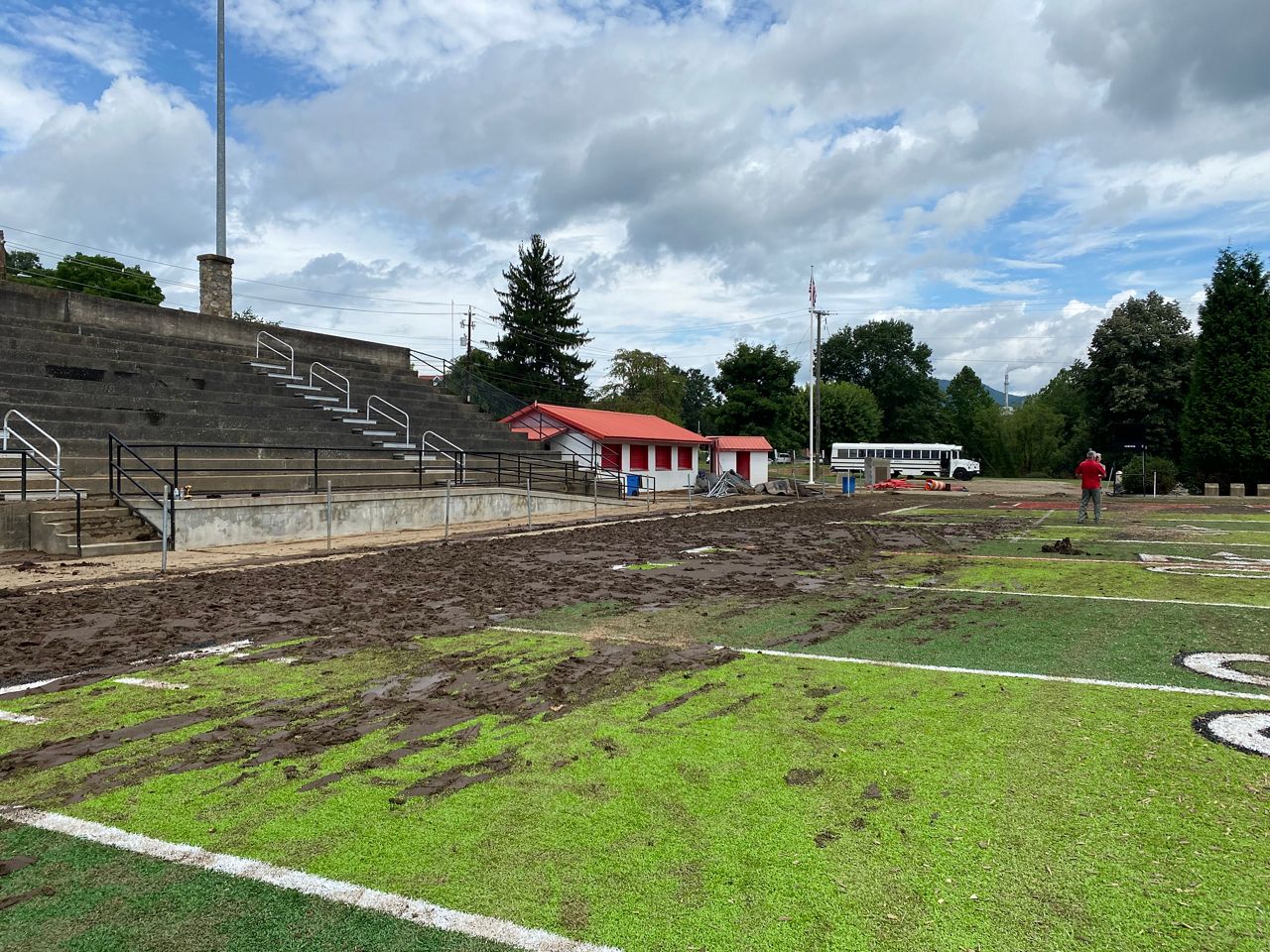 The governor also stressed the importance of building back more resiliently. He said climate change is impacting storms and that rebuilding to withstand them, or choosing to avoid rebuilding in certain spots, is key. 
In the Canton community alone, there is already an estimated $300 million worth of damage done, according to preliminary assessments. 
Meanwhile, more heavy rain fell on the mountains Thursday afternoon as communities grappled with the destruction and loss. 
"It's very difficult to measure the damage in people's hearts and minds," Cooper said.