Tropical Storm Nicholas formed in the southern Gulf of Mexico on Sunday morning and will be near hurricane status when it makes landfall late today or early tonight.
Nicholas has sustained winds of 60 mph and is forecast to intensify a bit more before it makes landfall. It may becomes hurricane later today.
The current forecast takes Nicholas north, followed by a northeast track toward mid-week. One change from earlier expectations is that it won't slow down as much as it curves northeast.
Tropical and storm surge alerts have been issued for coastal parts of Texas, extending into interior parts of the state.
Tropical alerts
Storm Surge Warning
Port Aransas to San Luis Pass, Texas, including Aransas Bay, San Antonio Bay and Matagorda Bay
Tropical Storm Warning
Mouth of the Rio Grande to High Island, Texas
Barra el Mezquital, Mexico to the U.S./Mexico border
Hurricane Watch
Port Aransas to Freeport, Texas
Storm Surge Watch
Mouth of the Rio Grande to Port Aransas, Texas
San Luis Pass, Texas to Rutherford Beach, La., including Galveston Bay
Baffin Bay and Corpus Christi Bay
Tropical Storm Watch
North of Port Aransas to High Island, Texas
The storm will drop heavy rain across parts of Texas and Louisiana. Rainfall near the coast over the next several days may total at least six inches with local totals going over a foot. That will lead to flooding, especially in urban areas.
Rainfall amounts will be less farther from the coast.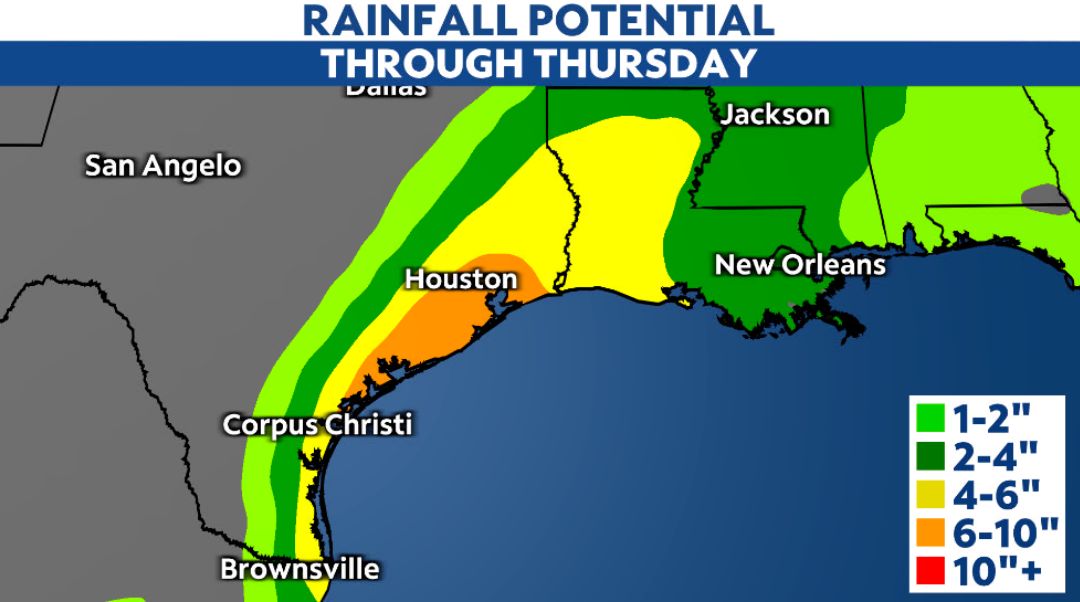 The spaghetti models show the center of the storm straddling the Texas coast before coming ashore somewhere in the area of Corpus Christi. This will help cause peak storm surge up to 3-5 feet from Port O'Connor to San Luis Pass, Texas. Other parts of the Texas coast may see surge as high as 2-4 feet above ground.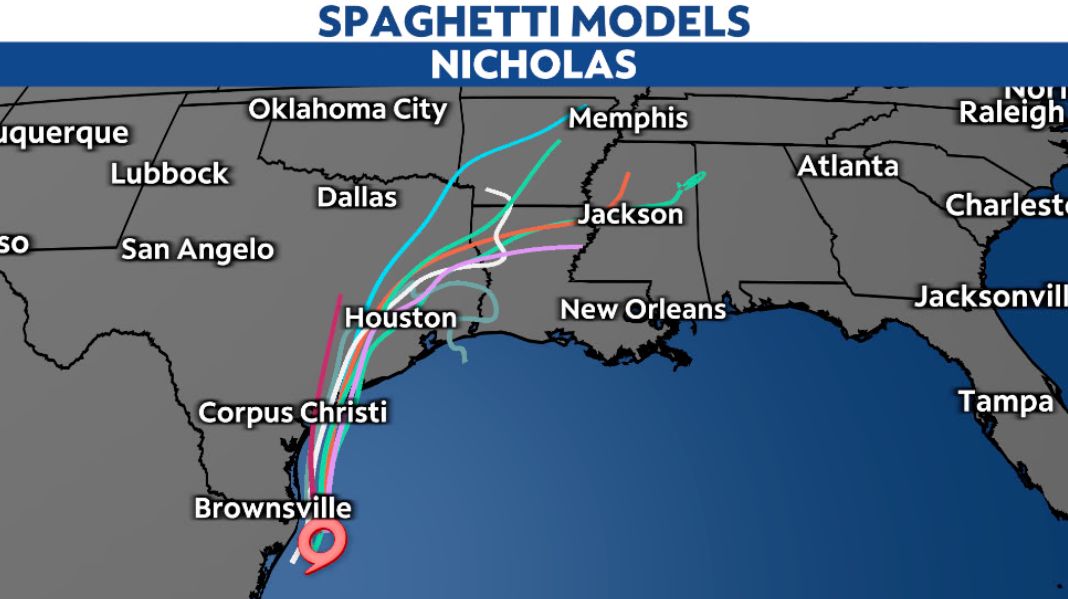 Spaghetti models or plots show a series of individual computer forecast models together on one map. They are useful to give insight into whether multiple models are in agreement or not on the path of the storm but they do not address the storm's forecast intensity, winds, flooding and storm surge potential or other data. Tap here for more details on to best use these models.
Other tropics
We're also watching two areas for development in the eastern Atlantic over the coming days. We have more on those here.
The peak of hurricane season is here
The average peak of hurricane season is here. See where storms typically form and move in September.
Not every storm will make landfall, but remember, it only takes one to make the Atlantic season a bad one.