HUNTERSVILLE, N.C. — Jay Gregory has a way with tools.
But inside his garage, they're focused more on two wheels than four. A couple times a week, he picks up discarded bicycles at the North Mecklenburg County Recycling Center and brings them home to repair.
He began fixing up the bicycles during COVID when he was looking for something to do.
"I was bored," Gregory said.
He takes the repaired bicycles to the Ravenwood Hills apartment complex in West Charlotte. Gregory has spent years volunteering in the community.
It's an apartment complex full of kids, but as Gregory will tell you they didn't have much to do.
"Kids were just milling around," Gregory said.
"They used to just stay in the house," said 10-year-old resident Khayri Ray. "Stay on their phone."
Today, Khayri says it's a different story.
Bicycles flood the parking lot as kids weave between each other. Khayri rides every day.
"Everybody been riding. Everybody been having fun," Khayri said.
Gregory says he's refurbished more than 170 bicycles this past year and given around half of them to neighbors at Ravenwood Hills. From the kids at heart to the youngest of children, bike riding has captivated this community.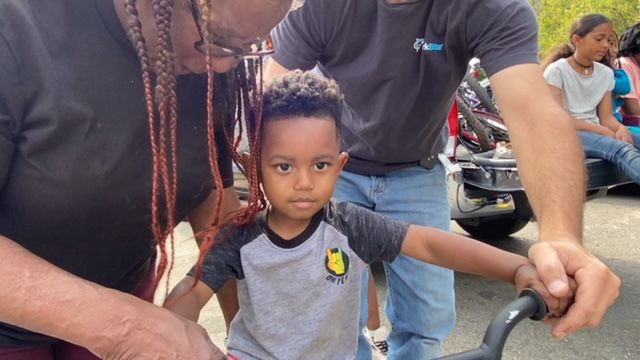 "They start to have friendships. You'll see boys and girls that probably normally wouldn't hang out with each other but they have that common theme of 'hey, let's go ride up the street or to the school,'" Gregory said.
Gregory has shown the dullest of moments can become the most meaningful if you're willing to put in the work.
If you have an idea for our next Everyday Hero please email it to [email protected]